Friday, July 8, 2011
9:58 AM | Posted by Jill |
|
Edit Post
Are you standing at your kitchen sink doing your third round of dishes today? Wishing you were in Maui but instead are cleaning high chair trays and changing diapers? Yesterday I discovered that you can make a decent tropical drink with....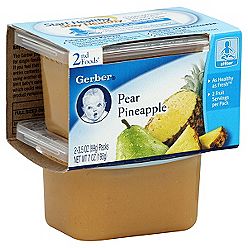 mixed with a little
Combine with ice and milk in a blender and VOILA: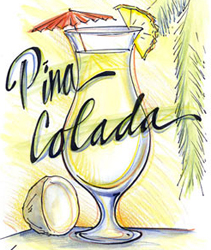 Or maybe we should call it Pina-Pear Colada. But either way, I'm only slightly embarrassed to say that it was actually pretty good! And I didn't have to lug either child into a grocery store or be that girl with a baby (or two) in a bar.
I need a vacation.
Popular Posts
The morning of September 22, 2013 was a typical one for Theresa Jones. She was 8 and a half months into a deployment that had been extende...

Last year my girlfriend Sarah asked her military friends to write a letter to her beloved babysitter who was marrying an Air Force officer. ...

For the past nine months or so I have been working with Blue Star Families on a book that will be published very shortly.  The book is a de...

Dear Congress, While the media pundits talk about waiting for one side to "blink", I think it is safe to say that the rest of Am...

An article written by David Wood that was published in late January  by Huffington Post has gained serious steam within the military commu...

Blog Archive