Friday, May 11, 2012
7:50 PM | Posted by Jill |
|
Edit Post
One year ago today I hugged my husband goodbye. I watched the news to see the aircraft carrier pull out on it's maiden deployment.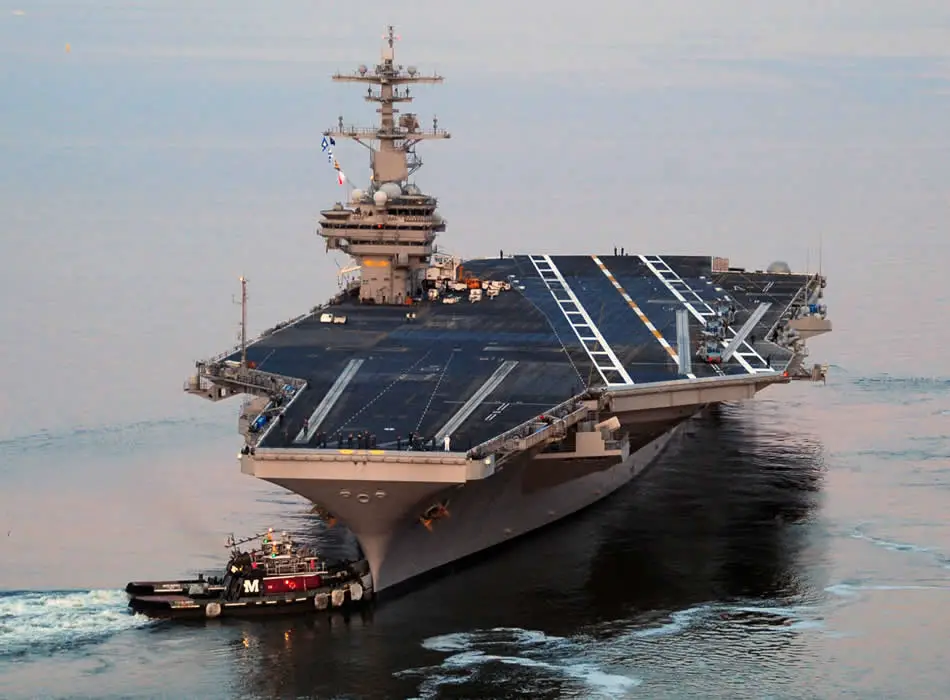 USS George HW Bush leaving last May
There is something incredibly somber about carrier deployments. They usually leave in the wee hours of the morning, before the world has really woken up. There are usually some brave family members who stand at the gates and wave goodbye as the tug boats push their loved ones away. Living in Norfolk I see lots of carriers come and go. Even after three deployments of our own, there is something about watching 5,000 people deploy at once that is sobering. That is 5,000 families steeling themselves for at least seven months without their father, mother, husband, or wife. It is sad. Last May, I was incredibly sad.
And scared.
Connor turned six months old the day John left. Kate was just 22 months. I was in a new (to me) home facing down at least seven months of
solo parenting
. I was wondering how I was going to live without John - without his help, his conversation, his companionship. Connor wasn't sleeping very well, I was still nursing, Kate was a demanding toddler, and neither of them went to school/daycare. Ever. I was seriously worried that John would come home to a woman who only spoke toddler. What adult would want to hang out with me?
A picture I took of Kate and Connor the night before John left last year (5/10/11)
It is really weird to think that it has been a whole year since that emotional day. Since then we completed our deployment, had an amazing
homecoming
, and have been enjoying a lot of good family time. At this time last year I was doing what many spouses in their first few days of deployment do: try super hard not to cry, hold it together, and put one foot in front of the other. For me, the first two weeks and the last two weeks of deployment are the hardest. And the first and last 24 hours are the most emotional and full of anxiety.
Oh what a difference a year makes. Connor is now a crazy 18 month old and Kate is a spunky almost 3 year old. I am looking forward to a summer full of family vacations and day trips to the beach. I'm not worried about doing things solo or surviving without John. I feel incredibly lucky.
With that, I am spending today remembering the families who have deployed family members and who are about to say goodbye. I have several girlfriends whose husbands are about to leave on the USS Eisenhower for a slated 9 month deployment. I don't pity them because I know they will do wonderful things while their spouses are away. But I respect them. And I respect the challenges they will face.
With Memorial Day around the corner I hope everyone will keep military families - both past and present - in your thoughts and prayers. There are many men and women out there who have given the ultimate sacrifice. There are thousands more who are away from their families this summer so that you can be carefree at the beach with your loved ones.
"We often take for granted the very things that most deserve our gratitude." -Cynthia Ozick
Popular Posts
The morning of September 22, 2013 was a typical one for Theresa Jones. She was 8 and a half months into a deployment that had been extende...

Last year my girlfriend Sarah asked her military friends to write a letter to her beloved babysitter who was marrying an Air Force officer. ...

For the past nine months or so I have been working with Blue Star Families on a book that will be published very shortly.  The book is a de...

Dear Congress, While the media pundits talk about waiting for one side to "blink", I think it is safe to say that the rest of Am...

An article written by David Wood that was published in late January  by Huffington Post has gained serious steam within the military commu...

Blog Archive